Need Assistance? Call Now 408 933 3300
Remarkably Effective Digital Signage
Solutions for Business & Organizations
DigitalSignBuilder specializes in custom designing, setting up and deploying turnkey results-driven solutions


Some of our clients















Turnkey Digital Signage Packages

"Dynamic Digital Signage (AdSlide) Is your gateway to consistently outperform your competition by add a new way to engage with your clients/customers"

"Touchscreen Digital Signage (TouchPlus+) is your key to generating unique and immersive user experiences that are both empowering and inspiring"

"Wayfinding Digital Signage (Wayfinder) is your solution to improve customer experiences by easily guiding patrons directly to any destination within your facility"
TURNKEY
Tell us what you want. We will then create, test, prepare, ship you a total solution that works right away. No recurring fees. It is that easy.
Fully Optimized
With every solution, you will receive custom designed high impact content that inspires action and improves experiences.
EASY TO USE
You can update the signs content using your iPhone or any device connected to the internet anytime, from anywhere.
GUARANTEE
We have the Industry's Only No Strings Attached 100% Digital Signage Design Satisfaction Guarantee
Digital Signage Done Right


The slick, modern design of the TouchPlus™ has never failed to impress our guests. We have had many compliments about the kiosk in our lobby. The information is very helpful to those who are, looking for that meeting, looking for that flight information, or just looking for somewhere to eat, it is extremely guest friendly.
- Sandra S, Embassy Suites by Hilton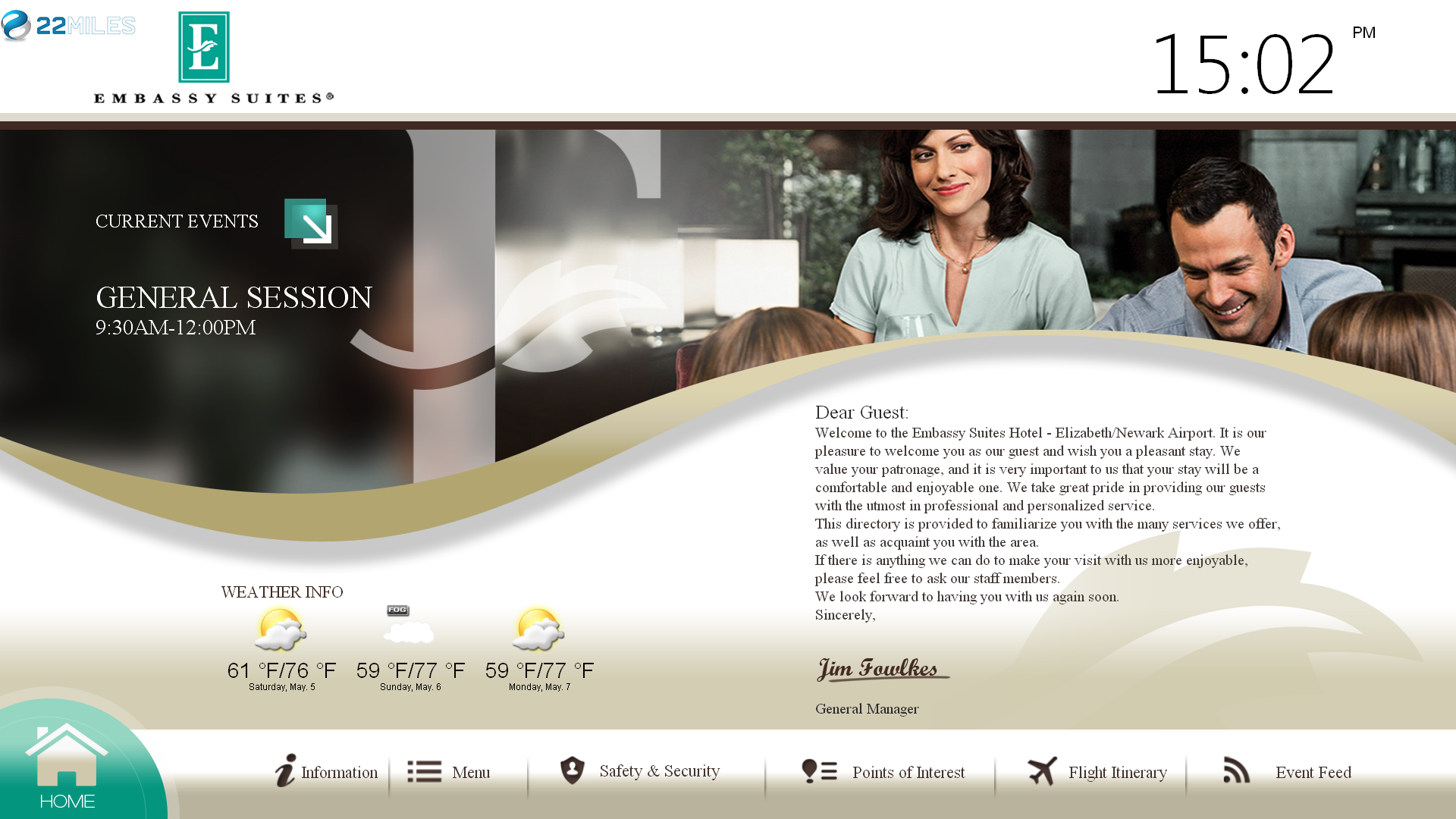 I could not believe all these amazing features came built in standard. No add-on a La Carte' pricing, no extra charges or recurring fees...nothing. Their Design Team paid close attention; I told them what I wanted, and they designed a beautiful, easy to manage TouchPlus™ & Waytouch Premier™ system that simply exceeded my expectations! What a great experience!
- Kelly M, Honeywell


The TouchPlus™ & Waytouch Premier™ are the most intuitive, logical, and cost-effective digital signage solutions available on the market today. We can manage scheduling, event updates, and live feeds efficiently and effectively. The digital signs that replaced the old static vinyl posters create a "wow" factor that truly allow our visiting patrons to take notice.
- Doug T, Broward Center for the Performing Arts