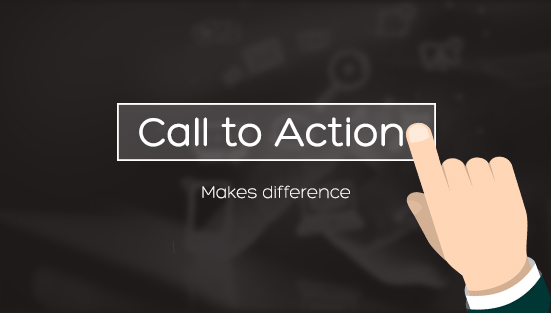 One of the most important features of retail kiosks in a busy space is a call to action. Why? You need to entice your potential customers to use and buy your product—it is that simple.
Calls to action have been used for hundreds of years in advertising, and even when the method of publicity has changed to a more digitalized kiosk, the psychology of selling your product remains the same. You need to have a compelling call to action featured on your kiosk to entice people to use it to see a dramatic revenue increase.

1. What is a Call of Action?
Your call to action should be visually eye-catching and engaging. Some people like to combine their call to action with a visual video clip or something similar to draw attention, but any method you use that will ensure you catch the consumer's attention will work.
The message itself needs to be very clear—people do not have time and simply won't sit and read a long, wordy message from you (or anyone). You want to make it easy for the customer to understand; otherwise, it will just be ignored as they wander past. The best way to do this is to use short words, short sentences, and even imagery to have a very clear message within your call to action.
2. Creating Your Call Of Action
The best way to ensure your call to action is effective is to think about the environment in which it is placed. Retail spaces are often bustling, and people move quickly – you need to have a clear, concise and straight to the point call to action.
Remember that many of the customers who are interested in your call to action will genuinely take you up on it. For this reason, it is important that you can deliver what you have promised. This might mean a gift, service or consultation. Whatever you have promised, you need to be able to deliver on it. Otherwise, you risk angering and alienating customers who would have otherwise been interested.
3. Location of Kiosk
If your retail kiosk is not in the best or busiest location, it can also be a good idea to combine your digital messages with traditional advertising. This way, you are also likely to attract people who are not familiar or comfortable with digital technology, and you are also going to ensure customers who are interested know where and how to find you.
Your call to action needs to be eye-catching, engaging and easy to read, and then all you need to do is follow up with a product or service that will excite and please the customer.