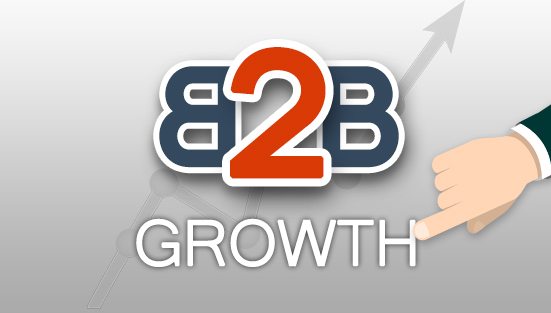 As companies face increasingly competitive marketplace, technology is equally challenged to keep pace. This drives B2B suppliers to change strategies and tactics faster than ever in order to leverage their growth.
For most companies, data integration is a vital component of business growth. As business-to-business (B2B) data exchange has been around for years, most suppliers are already incorporating tools and techniques to strengthen and increase the value of the solutions they provide. In today's age, these solution-selling companies have moved beyond product bundling to meet specific critical customer needs. They harness the power of data integration by linking their products and services from different sources. This delivers significant customer value and accelerates growth.
One example is the move made by Hewlett-Packard's linking of its systems integration and networking support to its hardware offerings.
Integrating the power of digital information, digital data sources, and predictive analytics makes use of big data to help companies promote their existing products and services and target customers more strategically. In addition, data is integrated into the solution so that customers will see its value and adapt to it; enabling future business and new standards for success.
The power of digital technologies has enabled B2B companies to quickly engage with end customers. This leads to higher value, better-integrated, and more comprehensive solutions.
Take a look at these companies:
• Caradigm, a joint venture of GE Healthcare IT and Microsoft, is already offering data integrated solutions in the healthcare industry to enhance patient care and meet treatment requirements
• UPS, a logistics company, is already incorporating traffic congestion data into route planning to improve package delivery times
• Dun & Bradstreet, the world's leading source of commercial information, joined forces with Salesforce Analytics Cloud to create valuable solutions by making financial data available to
millions of salespeople
• Avery Dennison, a global packaging leader, has improved its label, packaging, data solutions, and customer package line speeds by combining high-technology labels with data
One company which is at the forefront of these new data integrating solutions is Monsanto.
At the forefront of these new data integration solutions is Monsanto, who has surpassed its peers and has driven growth by becoming a partner of farmers in field productivity. It shifted from being a seed product producer to a field solution provider. The company has also purchased Climate Corp., a data source for weather and climate information which lead to providing a more robust solution that improves farm performance.
Data has reached a tipping point, which is why data integrating solutions are becoming more and more prominent. Still, many groups consider themselves too small to use these new sources of information efficiently. However, with technology price points hitting the right market segment and with scalability, B2B companies have to embrace data technology to create integrated solutions that will elevate their roles as vendors. This means that they have to gather essential customer information and provide better insights that will make them genuine business partners.

Challenges and Drawbacks
Innovative products and unique services allow B2B companies to prosper, making it hardcore competitors to keep up. . However, since customer requirements change continuously, B2B companies need to use every tool to stay relevant and provide strategic partnership.
One way to remain competitive in the market is by creating a stronger and more solid relationship. This can be done by including related products and services, and providing broader solutions that will enable interactions with higher-level decision makers.
Still, the return on investment remains to be a challenge. Many B2B companies face difficulty in charging extra investments or generating additional premiums from their core offerings. This is because customers see those innovations as a value-added service. It can be a pitfall if companies will not be able to figure out how to make these ventures profitable and may not be able to sustain the innovations without any support.
To keep your B2B company on the right track, it is essential to stay committed, be more customer-centric, and explore business partnerships.
Integrating Data Solutions for Customer Intimacy
Customer loyalty is what a company earns when a client chooses them over the competition. It is a strategy of moving beyond customer transactions to deep, long-term customer relationships which lead to sustainable and reliable business.
Here are data-driven strategies that will be helpful with taking your business to the next level.
1. Utilize the power of data
Make use of high-quality data to provide value-based solutions that solve real customer problems. For instance, Citibank does more than issue credit cards. The company supports their B2B clients by organizing and finding insights based on transactions, helping improve forecasting demands or merchandising plans of their customers.
2. Leverage data
Big data provides marketers with a better understanding of their customers. Thus, B2B companies can no longer sit and just watch intermediaries take control, but they should now leverage this data and go direct. For example, United Airlines does not settle with data collectors to take control of the travel planning of large corporations.
3. Enhance product with powerful data
High-quality data is essential in understanding your customer's industry, market drivers, and needs. For instance, Halyard Health, formerly the Kimberly Clark Healthcare division, has moved from making gloves, masks and gowns to selling data. In providing data on best practices, they significantly create an impact in improving patient health and lowering operating costs.

4. Integrate product and service with data
Combine your product and service with data to drive actionable insights. For example, Cisco made the move from communications and networking components by including systems integration, software, network design advice, and monitoring in its service line. This shift allows them to establish more powerful collaboration with their clients.