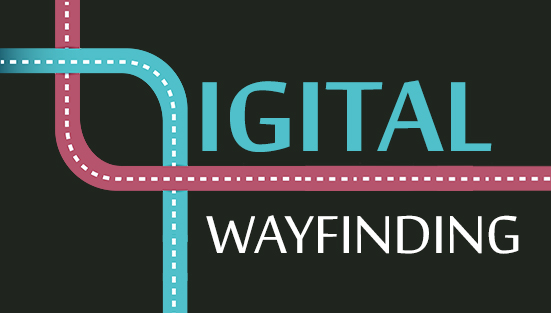 At the core of every successful business, the customer and the priority they place on taking care of, understanding and welcoming the customer. When a client enters the premises, the main priority of any successful business is to make them feel comfortable and welcome. For this reason, many companies are now implementing wayfinding kiosks to assist their customers.
The constant battle of many businesses these days is between providing the ultimate customer experience and maintaining a cost-efficient business method. This is where digital signage wayfinding kiosks have become increasingly important – it is an investment into the continued care of the customer without the price tag of a receptionist. Wayfinding digital signage is also proving to be an effective alternative to out of date maps and directories as well.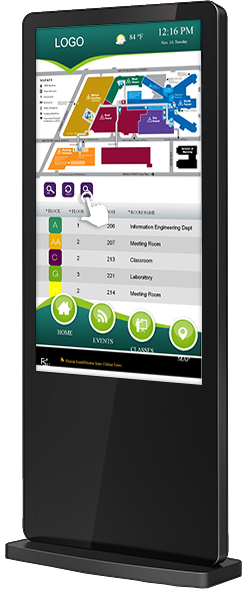 A digital signage wayfinding kiosk does not only greet customers, but the customer is also able to receive the customized assistance they need. Businesses do not have to rely on the customer service skills of receptionists anymore—instead, digital signage kiosks provide a user-friendly, an attractive and interactive way to provide information, whether it is a wheelchair friendly route or the latest business news.
Today, interactive digital signage wayfinding systems have expanded beyond the office building and are now being implemented in multi-story shopping complexes, large hospitals, and universities spread across multiple blocks. These systems are not only able to provide information about directions, but also, information regarding possible blockages, safety hazards and, at the same time, make the user feel welcomed and comfortable.
Their ability to provide real-time updates allows them to stay at the front of the game by providing the ultimate customer experience. The capacity to integrate existing information, color schemes, and signage also means you can provide a consistent experience that won't shock or disturb your existing customers. Instead, it will provide a new and exciting platform through which newcomers, regular visitors, and even employees can experience your brand.
Whether you are looking for simple directions or something more complex, our wayfinding digital signage software is designed to provide your business with exactly what it needs.
The ability to provide your customer with vibrant, eye-catching and customizable experiences is a business boost and a game changer in customer service, and we are entirely able to help you create something that will reflect the spirit and the message of your brand.