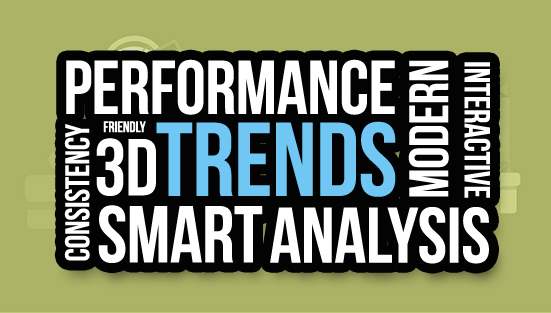 Digital signage wayfinding solutions are evolving at a rapid pace. For years, digital signage wayfinding has been serving its purpose by enhancing the visitor experience. Not only is it helpful in providing directions with its accurate maps and an easy-to-use interface, but with digital wayfinding kiosks displaying live data on the screen, visitors' wayfinding experience becomes more intimate and engaging. Added to this are the use of intelligent paths, automatic animations, multi-building, and multi-floor maps.
Now the features and benefits of digital signage wayfinding are expanding to cover every market and the needs of each industry.

1. Advanced Technology
Touchscreen technology keeps getting more powerful. With this functionality, the use of QR codes will continue to be helpful. Through this, users can use the map or information they are scanning. From simple turn-by-turn directions to location-triggered content distribution, wayfinding makes navigating in environments not only easier but also engaging.
Also, multi-touch and audio capabilities communicate precise and up to date directions.

2. Mobile Integration
At the forefront of digital signage wayfinding are smartphones and mobile devices. Many tech and software companies are creating apps to adapt to users specific wayfinding needs.
Today's users are on-the-go and want everything in their hands. Apps need to be easy to use and as fast as possible. Making wayfinding apps and software adaptable to personal screens is a vital component of the software. Users prefer wayfinding maps that are built into apps with sensors and beacons to formulate walking directions, indoor maps, and location-specific content. This provides real-time directions and a personalized user experience just like GPS.
Mobile-oriented apps are likely to dominate the market. This feature will be a standard and will continue to advance throughout the upcoming years due to its high demand and value.

3. 3-Dimensional Maps
Digital signage wayfinding software companies are innovating to create a virtual environment with pathways and buildings. This also allows a user to update floors and even knock down walls in a virtual space.
Providing 3D maps instead of 2D maps will be a big sell for companies marketing wayfinding software. Visitor experience will be enhanced by realistic 3-Dimenstional multi-building, multi-floor representation, interaction and a more realistic view of the venue.
3D maps serve a very tangible, perceptual benefit and are especially useful in hospitals and complex buildings.
4. Dynamic Data and Big Data Integrations
Another feature becoming more popular is built-in, data drove element of wayfinding information. For instance, in event halls and convention venues, users can locate different locations of trade fairs, workshops, and other activities. Additional information such as schedules, speaker's bio, details of the events, etc. will be flashed on screen by pressing "learn more".
Accessibility of data and information creates a comprehensive wayfinding kiosk experience.

5. Performance Analytics
Today's interactive wayfinding technology incorporates data performance analytics to track kiosk usage. This software programs integrate performance analytics to review, monitor, and analyze the effectiveness of digital directory. It also allows businesses to collect data about user's behavior based on the searches made. Analytics help to identify what factors influence visitors to take action.
For instance, in mall wayfinding digital signage kiosks, knowing that a particular store is searched more often can help business owners create strategies to make their shop visible and easier to locate.
This, in turn, offers a better opportunity to serve more viewers, guests, visitors, and consumers by providing them a more personalized experience.
6. Visual Consistency

This fairly straightforward, yet essential wayfinding feature ensures optimized communication. Not only does it make the software easy to use, but it makes wayfinding more attractive and pleasing to use.
Visual consistency involves the entire layout of the software, the typography, the dimensions of the signs, as well as the fonts, colors, and logos. It presents information in a concise, clear, consistent and unambiguous manner. Also, the use of cohesive visual language in a clear hierarchy and well-marked navigation paths are considered. All are essential elements that help users to feel the appeal of the message, have an openness to use the system, and not feel intimidated by complexity.
Visual Consistency is the golden rule in successful digital signage wayfinding.